Biography of Olga Zinovieva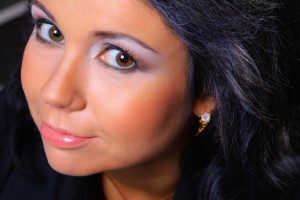 Was born February 14, 1979 in Chelyabinsk.
Having finished the music school in 1994, entered the Music college of Rimsky-Korsakov in Chelyabinsk (conductorial and choral department). In 1998 graduated from it cum laude.
In 1998 entered the Ural State Conservatory (City of Ekaterinburg) (conductorial and choral faculty). In 2003 graduated from it cum laude too. While being a student Olga was working as a chorister at the Church of St. Simeon Verkhotursky in Ekaterinburg.
In 2003 moved to Saint-Petersburg.
Since 2004 has been working at Saint-Petersburg music school of Rimsky-Korsakov (department for the adults) as a teacher of choir.
Since 2007 – director and conductor of the mixed chamber choir "Vernalis". Has got high category.
In 2010 has got a special Conductor's prize at the V International choir festival and competition of Mozart in Prague.